Publications
The Pension System in Cyprus
The decisive aim of any pension policy is to ensure decent incomes for the elderly population.
IORPII: The EU Pensions Directive
A new European Directive on the operation of Institutions for Occupational Retirement Provision entered into force on January 2017 to ensure adequate and sustainable pensions.
Documentation
This section includes useful documents for the 7Q Retirement Partners. Just click on the relevant link: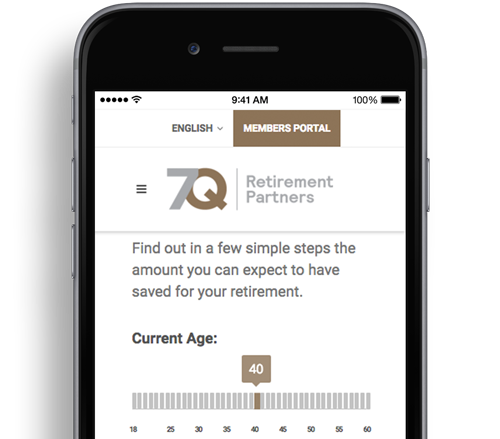 Are you on track for retirement?
Find out if your pension income will be enough to fund your desired lifestyle in retirement.
Access our pension planner