Quality service & Support
We deliver a robust investment framework, full administrative support and a state-of-the-art communication platform.
Open to all
Employers of all sizes are welcomed.
No employer is too large or too small.
Fit for purpose, now & in the future
You don't need to worry about future changes in legislation. 7Q Retirement Partners always adapts to embrace change.
It's never too late to start!
No matter where you are in life, it is never too late to set goals and take meaningful steps towards your retirement.
Click on a profile to learn more.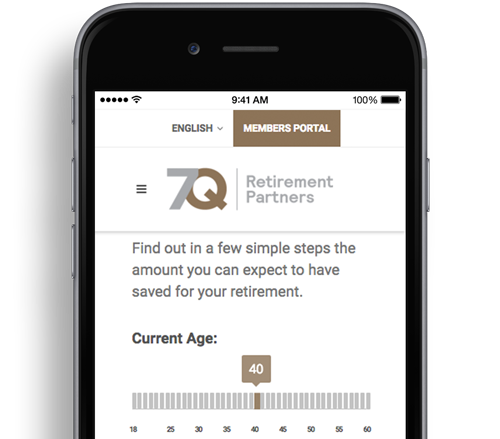 Are you on track for retirement?
Find out if your pension income will be enough to fund your desired lifestyle in retirement.
Access our pension planner